We are among one of the very first Promoters of Eco Friendly Ganesha Idols in India
We have a wide selection of Eco friendly Ganesha Idols, Lord Ganpati idols, clay ganesha idols,green ganesha statues made of clay that are fully dissolvable in home water bucket.
We at Sun Expo, are the Wholesalers & Exporters of All Kinds of Indian Handicrafts since over 45 years, based in New Delhi, we have been exporting our goods to over 25 countries worldwide.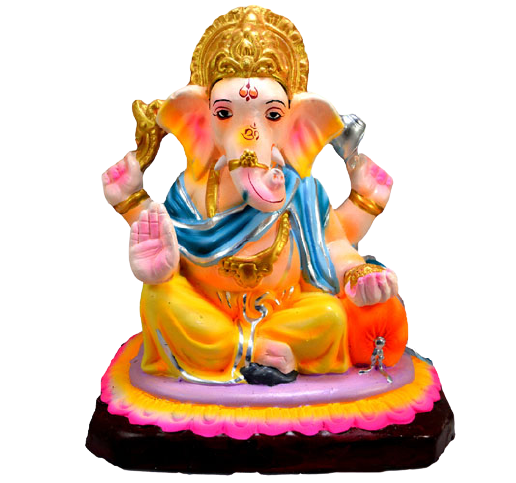 Ganesh Chaturthi is one of the most popular festival celebrated all over India with Grand Celebrations.
It is a 10 day festival celebrated with a great zeal & enthusiasm to seek blessings from Lord Ganesha, who is also known as "Lord Asht Vinayak" that means who kills all the problems in one's life and brings a new ray of hope, good luck & positivity in the path of life.
All of the Ganpati Idols made with Resin or Plaster of Paris do not get dissolved in water & their broken remains are non-biodegradable & effects aquatic life as well.
Are you wondering how shall we resolve this issue?
Go Green
With 100% Eco-Friendly GANESHA IDOLS
Buy Eco-Friendly Ganesha Online
Idols Exclusively Available at our Store